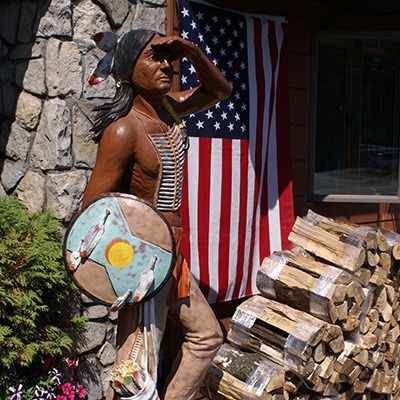 Remember when people used to drive cars and buggies on and around the Dune Climb? People used to actually water ski down the river! There used to be three canoe liveries at the Platte River Bridge: The Waterwheel, Millers/Casey's and Riverside.
We also had a wonderful KOA campground and a Michigan State Park across the street. In the late 60's and 70's people would travel to the Platte River by the thousands to fish for the migrating Coho Salmon. Do you remember when there used to be houses all along the river? Some may remember the gravel parking lot at trip's end where you could grab a bite to eat at the restaurant or stop in at the tackle shack.
We hope to remain here for a very long time to provide more of you with those wonderful memories and traditions. In the same spirit of the photos, again we would welcome any old stories. We are sure there are many "Remember when's" left out there.