The Grill and Ice Cream Shop
If you canoe or kayak with us, ask about our Meal Deals to grab some food before your trip. There's no Burger King on the river, so get a hot meal before you float. Our burgers and fries are a big hit with the whole family.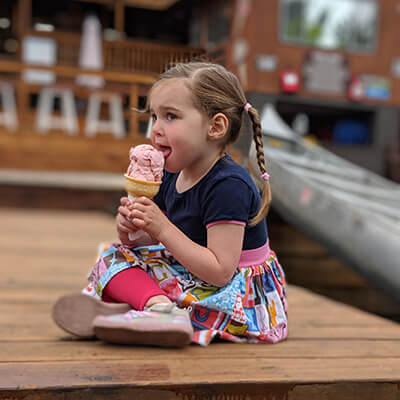 Our Grill Menu
Burgers • chicken strips • hot dogs • french fries • brats
Campfires Nightly
When you're done on the river, or if you're camping at the nearby Platte River Campground, stop by in the evening to enjoy a cone around the campfire.
Ice Cream
We offer several flavors of hand-dipped ice cream • soft serve seasonally • flurries • sundaes • shakes, malts and more!
Our Grill Menu
Enjoy our outdoor patio seating in the sun or in the shade overlooking the river