GET OUT AND LIVE
Explore Michigan's Platte River
GET OUT AND LIVE
Explore Michigan's Platte River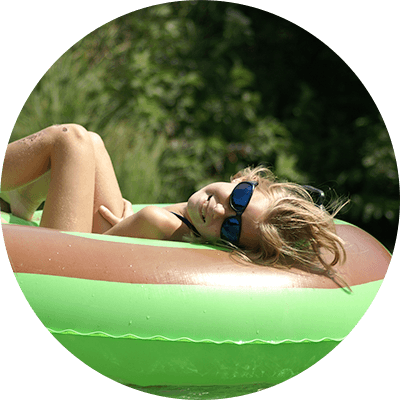 Starting at $10 (1 hour) / $18 (2 hours)
These have become very popular over the years. They are ideal for Mom, Dad and the kids. Enjoy a lackadaisical float down the Lower Platte and a short walk on a gravel path. Protective water shoes are recommended.
Loon and Walk (1 Hour): This is our short tubing trip taking just the right amount of time to get wet and refreshed!
Weir to Lake Michigan (2-3 Hour): A 2-3 hour gentle float downstream to a beautiful Lake Michigan Beach. A super way to beat the summer heat!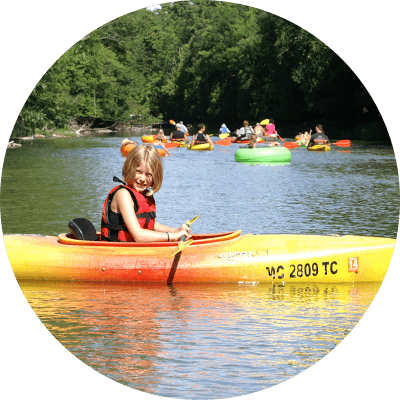 Starting at $41 Single / $65 Double

Are you ready for something different than canoeing? We offer 1- and 2-man "sit-in" kayaks. Kayaks offer easier maneuverability and less tipiness than canoes. They are easy enough for kids 10 and up.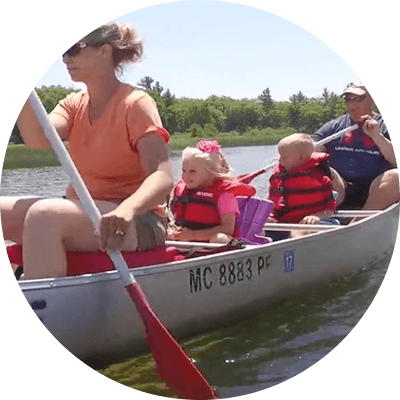 Starting at $52
Our lower river canoe trip is a family favorite. Our canoes accommodate 2–3 adults or 2 adults and up to 2 children, as long as both children are under 4 1/2 feet tall, for safety reasons. Kids love to be towed in a tube behind the canoe as well.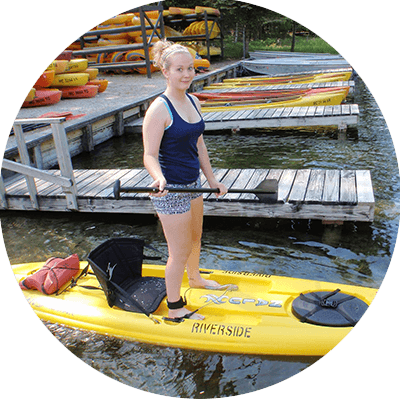 Starting at $44
What a great way to make your way down the Platte River. Stand-up paddleboarding (SUP) offers a fun, relaxing way to get unique views of all the flora and fauna. Been down the river on a canoe or kayak? Try a paddleboard and get a completely different experience.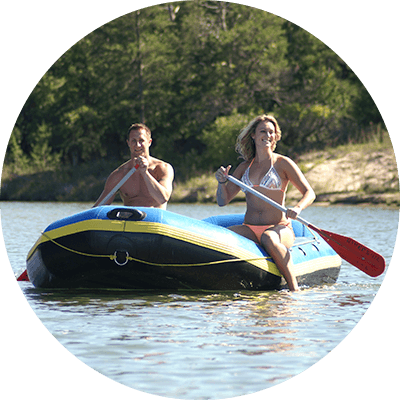 Starting at $135
Adventure down the river as a group. Our rafts float down the same stretch of river as canoes and kayaks. Trip time is between 3-4 hours. Enjoy a day on the water! We offer 4-, 6-, and 8-man rafts. Make sure to call and reserve as the rafts are in limited supply.
The Best Trip on The River
Riverside Canoes is conveniently located on the Lower Platte River at the M22 bridge. We'll get you on the river faster so you can enjoy a day of fun in the Michigan sun! Your Riverside Canoe Trip is sure to be an enjoyable time whether you take a canoe, kayak, tube or raft. Riverside is ready to accommodate groups of all sizes. Call today to reserve your trip. We are open May 1 through Mid October. You'll find clear water, sandy beaches and a new adventure at each bend. Stop for a while. Plan a picnic. Make a day of it.